Design support and problem solving from Colt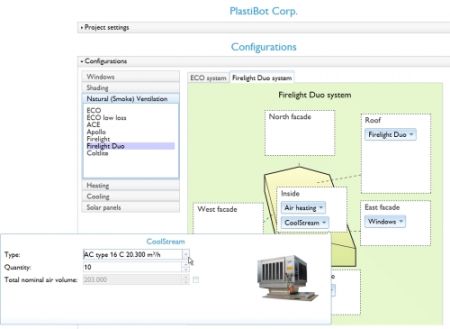 Architects, builders, contractors, consultants and developers: you can count on Colt's expert design advice should you need it.
We can develop tailor made systems providing smoke ventilation, solar shading and natural ventilation. Our systems can help you ensure you achieve the correct level of fire safety and we can use our many different solar shading systems to provide architectural impact. Our natural ventilation systems can unlock your building's potential for energy efficiency.
The products we offer are tested to the latest International standards to meet the local requirements and our products have been approved throughout the Middle East.
Design advice and problem solving
Our experts have an in-depth knowledge of technologies and techniques across a wide spectrum. We have the experience to advise architects and consultants on the best combination of products and systems to achieve the desired effect and performance.
Free webinars and technical whitepapers deliver value to our customers
Our webinars (short on-line seminars) on hot industry topics have become an increasingly popular avenue for people to find out more about a wide range of subjects without having to leave their desks. Click here to access our webinar calendar (this opens a new window on the Colt UK website).

We have also created a number of technical whitepapers for you to download and read. Click here to access our list of whitepapers (this opens a new window on the Colt UK website).

Please note that these webinars and whitepapers are based on UK legislation and practice, although many of the principles explored can be used worldwide and the standards and approaches are acceptable in many countries.
Simulations and calculations
We can provide heat and smoke simulations using the latest technologies, such as computational fluid dynamics (CFD), when advising on smoke control schemes. On solar shading projects, we can provide calculations of sun angles and heat loads to ensure that the building performs optimally.
Designing energy efficiency into a building
We can help designers to incorporate energy efficiency into a building, developing solutions that integrate natural ventilation, natural lighting and shading systems that use one design and control system.